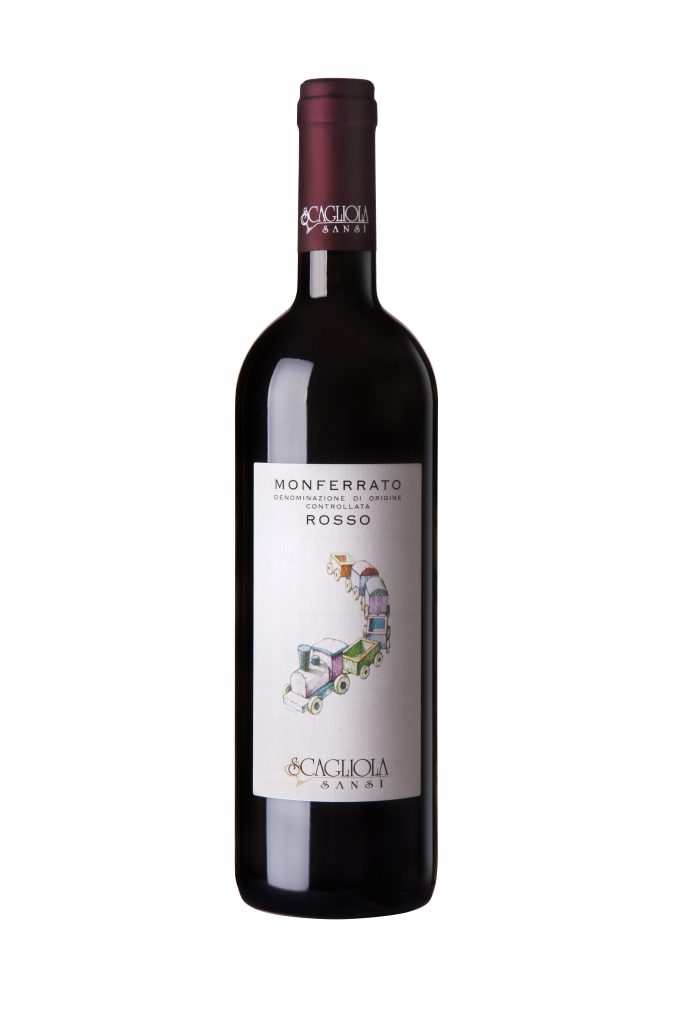 MONFERRATO ROSSO doc
GRAPE VARIETY: Nebbiolo.
SURFACE AND GROVING AREA: 0,5Ha in Calosso town
AGE OF THE VINEYARDS: approx 25 years old
VINE DENSITY: 4500 per hectare
HARVEST: Mid/End-September, traditional harvest with selection of grapes.
WINE HL PER HECTARE: 60 hl per hectare
NUMBER OF BOTTLES PRODUCED: 4.000
WINEMAKING: Maceration and fermentation take place in traditional way, in stainless steel tanks, at controlled temperature, for about 20/25 days. Malo-lactic can take place.
AGEING: Ageing in oak.
ANALYTICAL INFO: Alcohol content: approx 14,00%Vol; total acidity: approx 5,70 g/l; residual sugar: approx 1,60 g/l; dry extract: approx 25,60 g/l; total SO2: approx 69 mg/l
TASTING NOTES: Ruby red color with orange highlights; delicate bouquet but continuous and well expressed (hints of violets and licorice); dry and elegant taste, also consistent and sustained.
SUGGESTION: It pairs well with red and white strong meats. Wine with good ageing potential. Keep it a dark place at a temperature of 12-14°C and serve in a tulip or large glass at a temperature of about 18-20°C.
CURIOSITY: The idea to show an old train on the label refers to the will to indicate a wine linked to the tradition, to old stories and also to a poetic meaning of the passage of the train that "always leaves its sign". The train wants to indicate the strenght and body of this red wine.