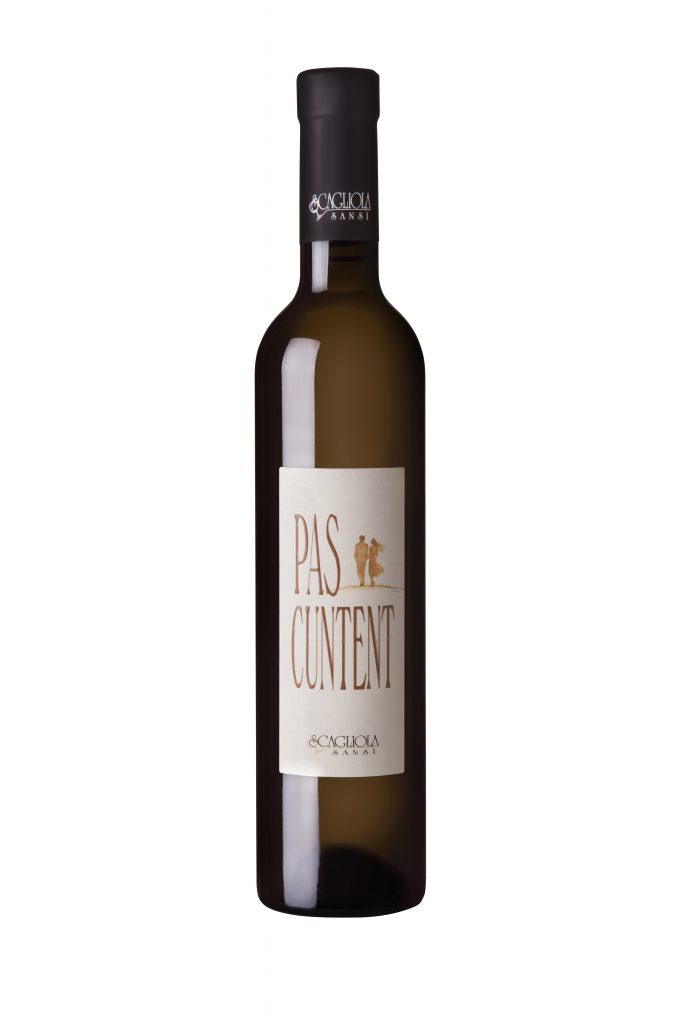 PIEMONTE MOSCATO PASSITO doc
PASS CUNTENT
GRAPE VARIETY: Moscato.
HARVEST: End of September, traditional harvest with selection of the ripest grapes and fading in appointed cases.
NUMBER OF BOTTLES PRODUCED: 600
WINEMAKING: Late crushing and pressing of the grapes with cold decanting and fermentation at controlled temperature by the employ of selected yeasts.
ANALYTICAL INFO: Alcohol content: approx 13,00%Vol.
TASTING NOTES: The careful bunch of grapes and the natural drying technique give the wine an intense golden yellow color and typical aromatic features. The taste exalts pleasant peach notes, dried apricot, almond and honey. Great tasting balance, sweet with long persistence and rich, enveloping sensations.
SUGGESTION: It pairs well with pastries, soft and blue cheeses. Good ageing capacity. Keep it in a cool place at a temperature of 10-12°C and serve in a medium or cognac glass at a temperature of about 6-8°C.
CURIOSITY: The name "Pass Cuntent" means "Nice Walk" and it's like this wine recalls a romantic walk at sunset, with the warm colors of autumn and a slight breeze that inebriates body and soul.