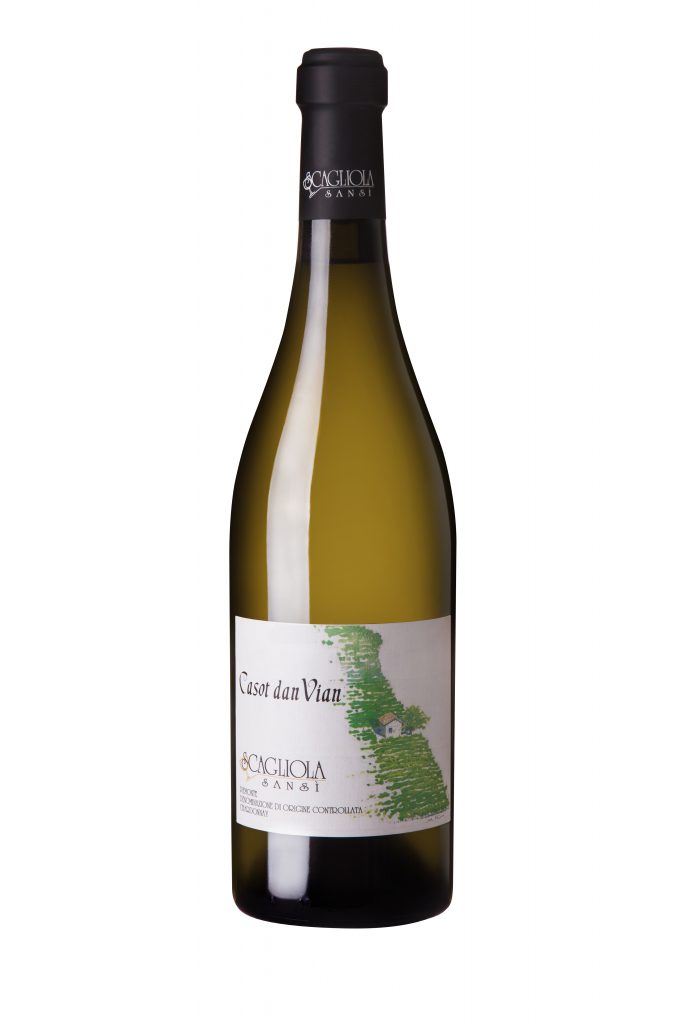 PIEMONTE CHARDONNAY doc
CASOT DAN VIAN
NAME OF THE WINE: Chardonnay
SURFACE AND EXPOSURE: 2,5 Ha – West exposure 
AGE OF THE VINEYARDS: From 10 to 15 years old
VINE DENSITY: Approx 3800 per hectare
HARVEST: Beginning of September, traditional harvest with rigorous selection of grapes
WINE HL PER HECTARE: 70
NUMBER OF BOTTLES PRODUCED: 10.000
WINEMAKING: Soft pressing and cold static clarification. Fermentaton with selected yeasts at a controlled temperature for about 10-15 days. Malo-lactic does not take place.
AGEING: Ageing in stainless steel tanks and bottling while the wine is still young.
ALCOHOL:  13,50% Vol. 
TASTING NOTES: Straw yellow wine with well-dressed and long, enveloping bouquet, ample and flowery taste smooth and harmonious dry, with good drinkability. 
SUGGESTION:Wine for aperitifs, appetizers and fish dishes. It is advisable not to prolong the aging over 2/3 years. Store in a place free of light at a temperature of about 8/10 °C and serve in a closed glass cup at a temperature of about 4/6°C.
CURIOSITY: In Piedmont dialect "Casot" means "small house" or small uninhabited house placed in the vineyards. It was used as a warehouse for vineyards tools, or by the land workers just to have some rest during the day. In this case "Casot Dan Vian" refers to small house, commonly called so by us and the neighborhood, located halfway up to San Siro hill and surronded by the vineyards of Chardonn