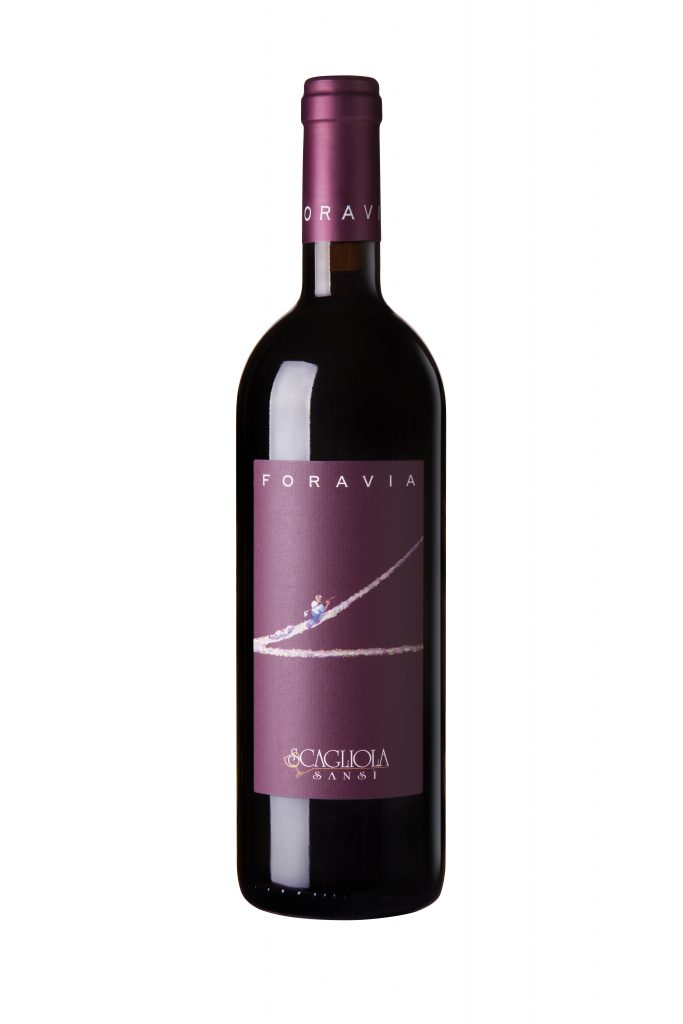 NIZZA docg
FORAVIA
NAME OF THE WINE: "Foravia"
GRAPE VARIETY: Barbera 
SURFACE AND EXPOSURE: 1,80 Ha in Agliano Terme- South/West exposure
AGE OF THE VINEYARDS: 60 years old
VINE DENSITY: 4500 per hectare
HARVEST: End of September traditional harvest with selection of grapes.
WINE HL PER HECTARE: 70 
NUMBER OF BOTTLES PRODUCED: 5.000
WINEMAKING: Traditional way in stainless steel tanks at controlled temperature for about 20-25 days with malo-lactic.
AGEING: Ageing in swiss oak barrel of 16 Hl.
ALCOHOL: 15,00%Vol. 
TASTING NOTES: Red color with evident purple hints, complex aroma of good intensity. Fruit in syrup, vanilla and light toast. In the mouth it's dry, warm, full, well-structured and persistent with pleasant final light tannins, all in good harmony.
SUGGESTION: Perfect with pasta, meat dishes, game medium-aged cheese and cold cuts. Wine with good ageing potential. Keep lying down and away from light at a temperature of 14-16°C and serve in large glass (Balon) at a temperature of 18°C.
CURIOSITY: "Nizza" is a denomination of Barbera D'Asti Superiore produced in a small area, comprising 18 towns surronding Nizza Monferrato, with very strict rules that are applied to both the vineyard and the wine. Among these producing towns of Nizza there is also Agliano Terme, a small village bordering with Calosso. In this town we have recently purchased an old Barbera vineyard. and that's why we decided to call this wine "Foravia", a wine a little out of our schemes and still the furthest vineyard we have. Also, despite being only a few hills farther than ours, in this area the wine acquires a character and a single personality.