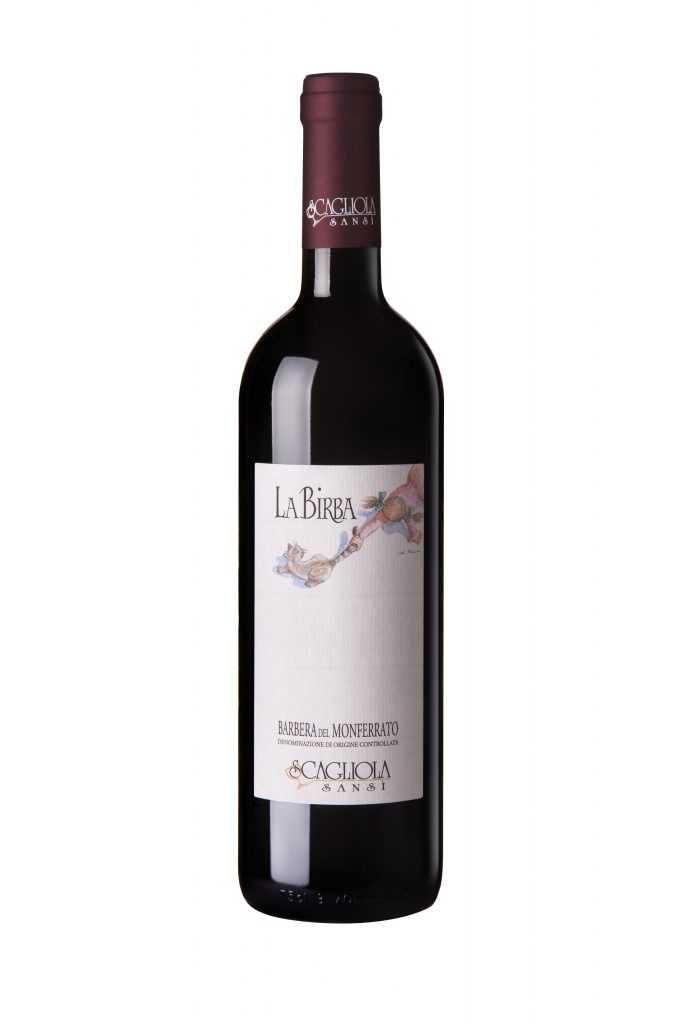 BARBERA MONFERRATO doc
LA BIRBA
GRAPE VARIETY: Barbera

SURFACE AND GROWING AREA: 2,5 Ha in Calosso town
AGE OF THE VINEYARDS: Vineyards of youth, under 10 years.
VINE DENSITY: Approx 4400 per hectare.
HARVEST: Beginning/mid-September, traditional harvest with manual selection of grapes.
WINE HL PER HECTARE: 70 hl per hectare
NUMBER OF BOTTLES PRODUCED: 10.000
WINEMAKING: Maceration and fermentation take place in traditional way, in stainless steel tanks, at controlled temperature for about 15/20 days. Malo-lactic can take place.
AGEING: Wine bottled while young.
ANALYTICAL INFO: Alcohol content: approx 13,50%Vol; total acidity: approx 5,60 g/l; residual sugar: approx 2,30 g/l; dry extract: approx 25,60 g/l; total SO2: approx 74 mg/l
TASTING NOTES: Ruby red color with purple highlights, vinous bouquet, beautiful cleanliness and continuity with hints of undergrowth and plum. Dry taste, typical of the grape variety, with a nice drinkability and a slight sparkling that underlines the pleasantness of the wine,
SUGGESTION: Perfect with first courses, soups or white meat. It is advisable not to prolong the aging over two years. Keep it in a dark place at a temperature of about 14-16°C and serve in medium glass at a temperature of about 16-18°C.
CURIOSITY: From the liveliness of the wine, its flavor young and naive and its bright color we took the name "The scamp".