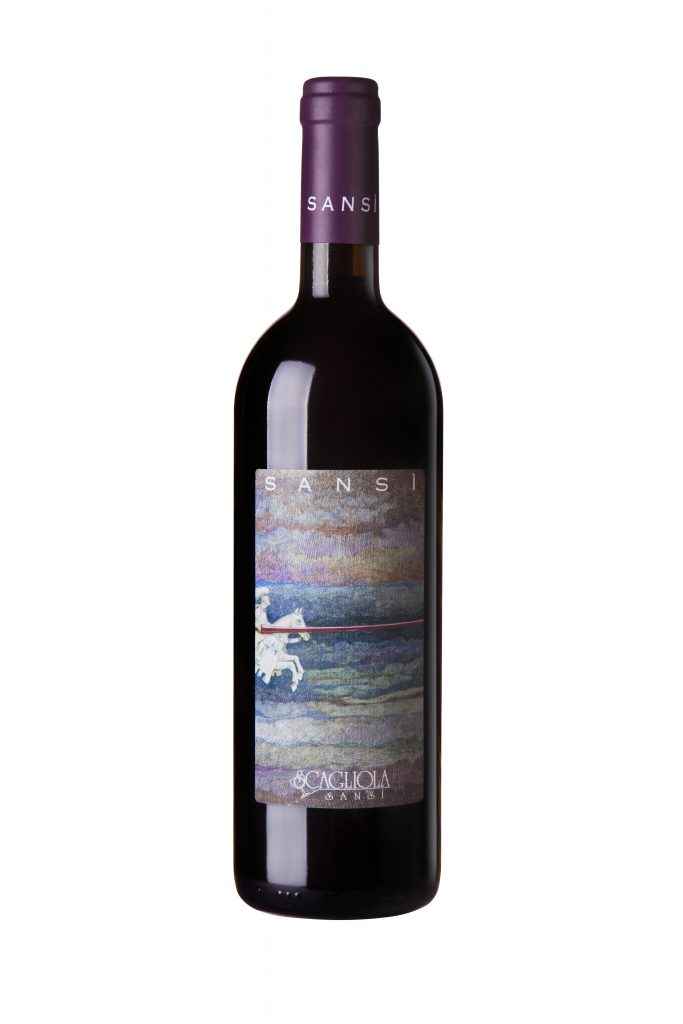 BARBERA D'ASTI SUPERIORE docg
SANSI'
NAME OF THE WINE: "Sansì"
GRAPE VARIETY:  barbera
SURFACE AND EXPOSURE: 1,5 Ha- South-South/East exposure
AGE OF THE VINEYARDS: Over 60 years old.
VINE DENSITY: Approx 4500 per hectare.
HARVEST: End-September/beginning-October traditional harvest with manual strict selection of grapes.
WINE HL PER HECTARE: 50 
NUMBER OF BOTTLES PRODUCED: 10.000
WINEMAKING: Maceration and fermentation take place in a traditional way, in stainless steel tanks, at controlled temperature, for about 20/25 days. Malo-lactic can take place. 
AGEING: Ageing in French oak (barriques 50% new and 50% second passage).
ALCOHOL: 15,00% Vol. 
TASTING NOTES: Wine of good pulp from ruby red color with slight brick notes; scent of extensive proposal (ripe fruit, cocoa, spices and vanilla), dey, robust, rich and persistent taste.
SUGGESTION: Perfect matching with red meat, roasted meat and game, aged cheeses; wine with good ageing potential; store lying down, in a dark place at a costant temperature of about 12-14°C and serve in a large glass (Balon) at a temperature of about 20°C.
CURIOSITY: The word "Sansì" in Piedmont dialect means "San Siro". The winery stands on San Siro hill, where there is still the church dedicated to the saint San Siro. The vineyards of this Barbera surround this church. It seemed natural to call the wine with the same name of these "Sansì" vineyards. The label well rapresents the color of Barbera wine with all its shades of purple, dark red and blue. In addition San siro was also a crusader, a knight and we like to think thet he can protect this Barbera vineyards. Not only for this reason the family decided to adopt "Scagliola Sansì" as emblem of the winery.