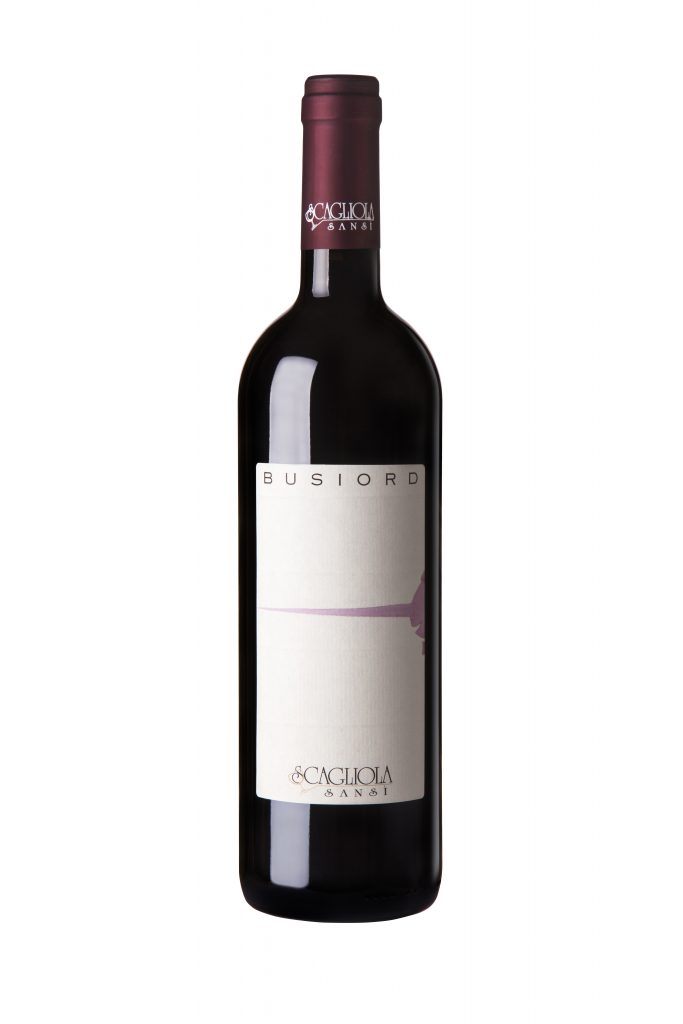 MONFERRATO DOLCETTO doc
BUSIORD
NAME OF THE WINE: dolcetto
HARVEST: Mid-September, traditional harvest with selection of grapes
NUMBER OF BOTTLES PRODUCED: approx 5.000
WINEMAKING: Maceration and fermentation take place in tarditinal way, in stainless stell tanks, at controlled temperature, for about 18/20 days. Malo-lactic can take place.
AGEING: Ageing of one year in stainless steel with 10% in wood.
ALCOHOL: 13,50%Vol.
TASTING NOTE: Intense red color with clear purple hints. vinous intense, it tends to very nice and pleasant bouquet, dry flavor with a delicate bietter vein, elegant and full of character.
SUGGESTION: Good matching with red and white meat dishes, poultry and game. Fresh pasta. Quite good ageing capacity. Store at a temperature of about 14/16°C. Serve in a tulip glass or large cup at a temperature of about 18/20°C
CURIOSITY: The word "Busiord" in Piedmont dialect means liar, the one who lies. Dolcetto name might suggest a sweet wine, instead it's a dry one. The idea of the name was provided bu a customer, perhaps not a great wine connoisseur, who after having tasted the wine, considered us liars because he believed to taste a sweet wine… and it from this anecdote BUSIORD is born. In reality, the customer was not completely wrong because the grapes are very sweet and sugary bu when it comes to wine this feature disappears completely.