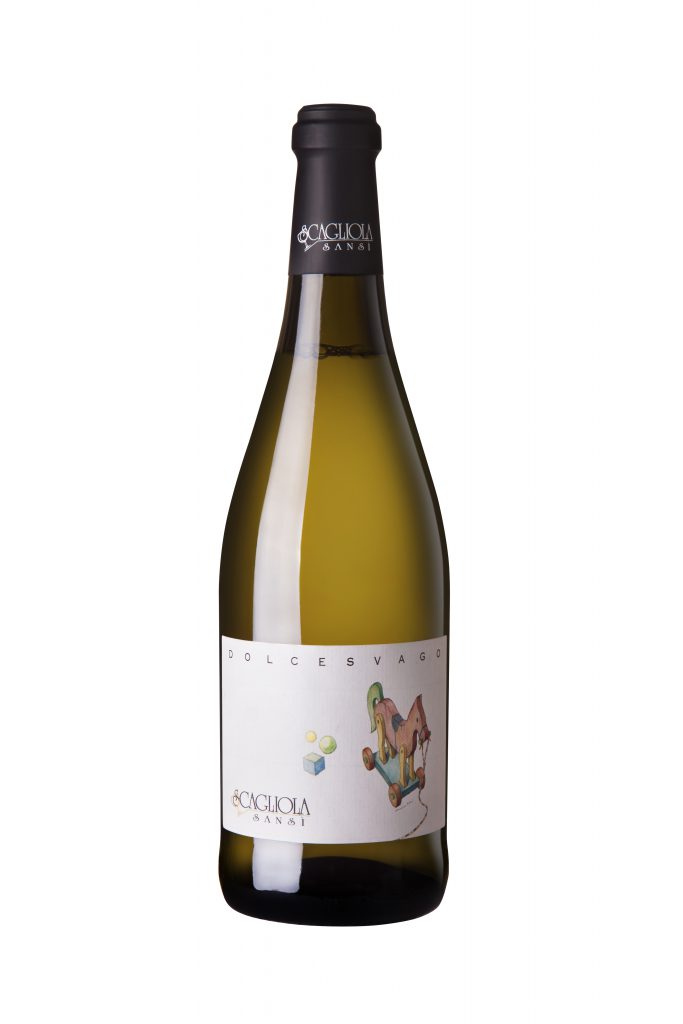 MOSTO PARZIALMENTE FERMENTATO BIANCO
DOLCESVAGO
AGE OF THE VINEYARDS: till 20 years old
HARVEST: Beginning of September, traditional harvest with selection of grapes.
NUMBER BOTTLES PRODUCED: 30.000
WINEMAKING : Soft pressing and cold clarification. Fermentation at controlled temperature with the use of selected yeasts for about 15 days in soft pressure. The must is kept cold in tanks at controlled temperature. Malo-lactic does not take place.
ANALYTICAL INFO: Alcohol content: approx 5,00%Vol.
TASTING NOTES: Sweet wine with strong and original personality with bouquet of aromatic flowers, sage and rosemary. Long and persistent finish with good presence of sweet and ripe fruit; golden straw color.
SUGGESTION: It pairs well with desserts, fruit, soft cheeses and snacks. It should not be underestimated in combination with slightly spicy, oriental meals. It is advisable to keep the wine in a cool place, away from light at a temperature of about 10-12°C. Drink it preferably young and serve it in a cup or dessert glass at a temperature of about 4-6°C.