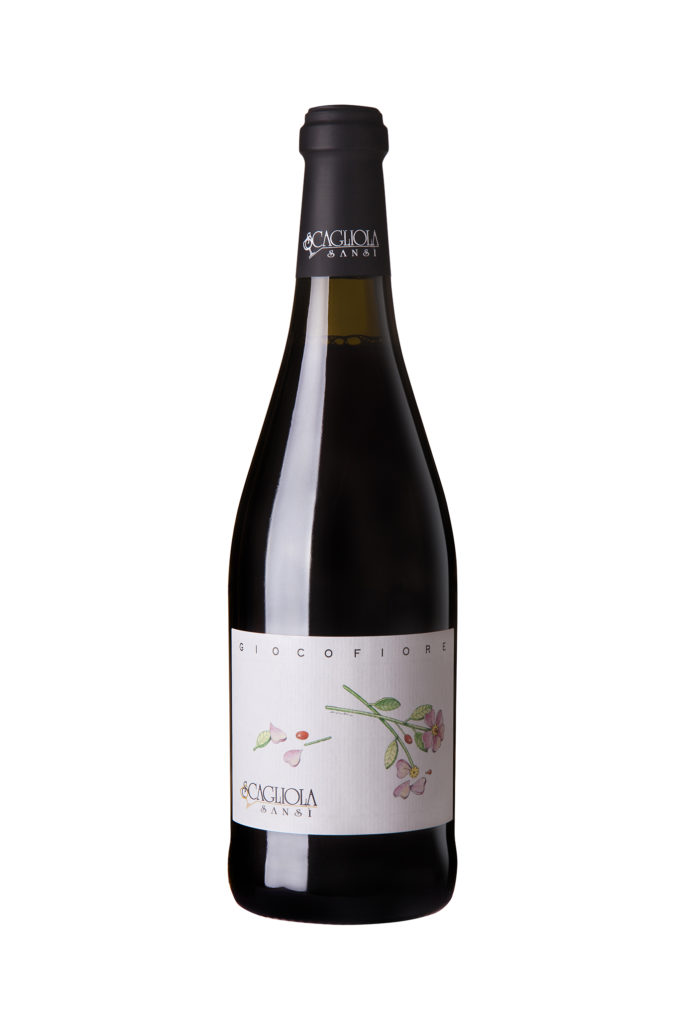 MOSTO PARZIALMENTE FERMENTATO ROSSO
GIOCOFIORE
AGE OF THE VINEYARDS: Young vineyards
HARVEST: Beginning/Mid September traditional harvest
NUMBER OF BOTTLES PRODUCED: 10.000
WINEMAKING: Skin maceration takes place cold for approx. 6 days into stainless steel tanks. The must is then kept cold inside tanks at controlled temperature. Malo-lactic does not take place.
ANALYTICAL INFO: Alcohol content: approx 6,00%Vol.

TASTING NOTES: Sweet wine with a deep pink color tending to plae ruby red; fruity bouquet, fresh with declared and inviting scent of roses. The sweet vein does not take away the freshness and the pleasantness.
SUGGESTION: Wine to drink even at mid-day with pastries, sweet, mild cheeses and fruit. It should not be underestimated in combination with slightly spicy, oriental meals. Keep it in a dark place at 10-12°C and serve in a cup or dessert glass at a temperature of about 4-6°C.