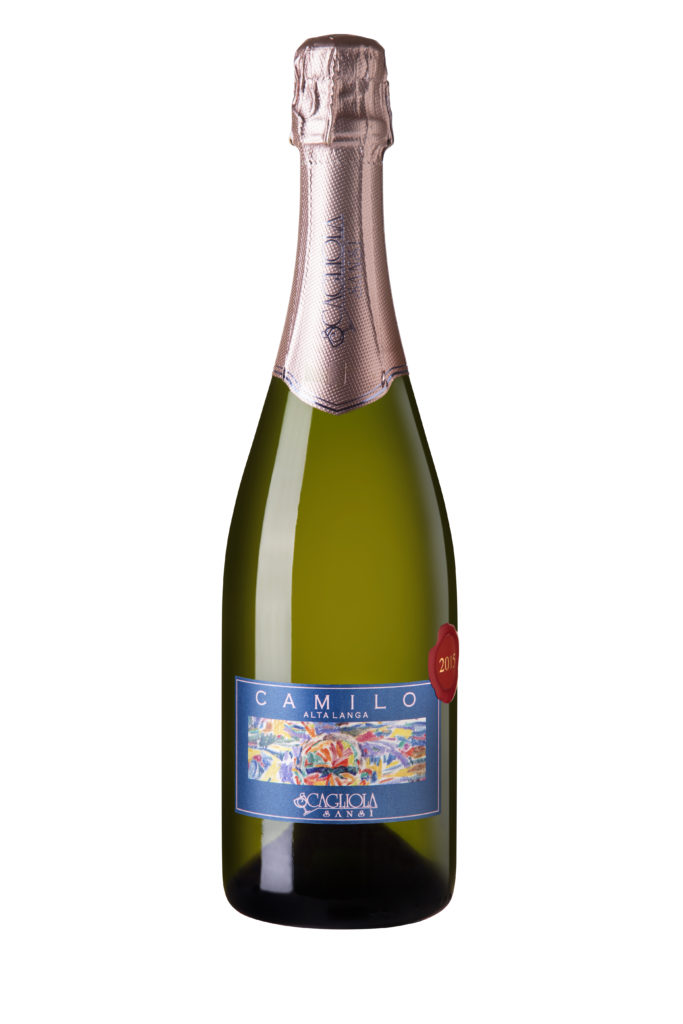 ALTA LANGA docg SPUMANTE ROSATO
CAMILO
GRAPE VARIETY: Chardonnay, Pinot Noir
HARVEST: End of August/beginning of September, traditional harvest with manual selection of grapes
NUMBER OF BOTTLES PRODUCED: 3000
WINEMAKING: Soft grapes pressing and after about 24 hours of cold decantation the must is racked and put into fermentation.
AGEING: After fermentation ageing in oak and acacia.  After about a year the wine is bottled and closed with crow caps. The bottles are then stacked in the cellar at  14-18°C and the second fermentation starts. The product remains on the yeasts for at least 30 months, before the "dégorgément" and marketing. 
ANALYTICAL INFO: Alcohol content: approx 14,00%Vol.
TASTING NOTES: Delicate color, clear and trasparent with orange highlights (onion). The perlage is soft, fine and persistent. The taste is dry, fruity with good structure. In the mouth it's full, with good intensity, the aftertaste is long and persistent, it reminds to notes of dried fruit, plums and blackberries.
SUGGESTION: Perfect for aperitifs, fish dishes, pasta, soup or white meat. Wine with good ageing potential. Keep it in a dark place at a temperature of about 10/12 °C and serve in medium glass at about 4/6 °C
CURIOSITY: We paid homage to the patriarch of the Scagliola family, who had the passion to offer the first bottles. Wine from historical flavor, being the area highly evoked for classic sparkling wines full of character.