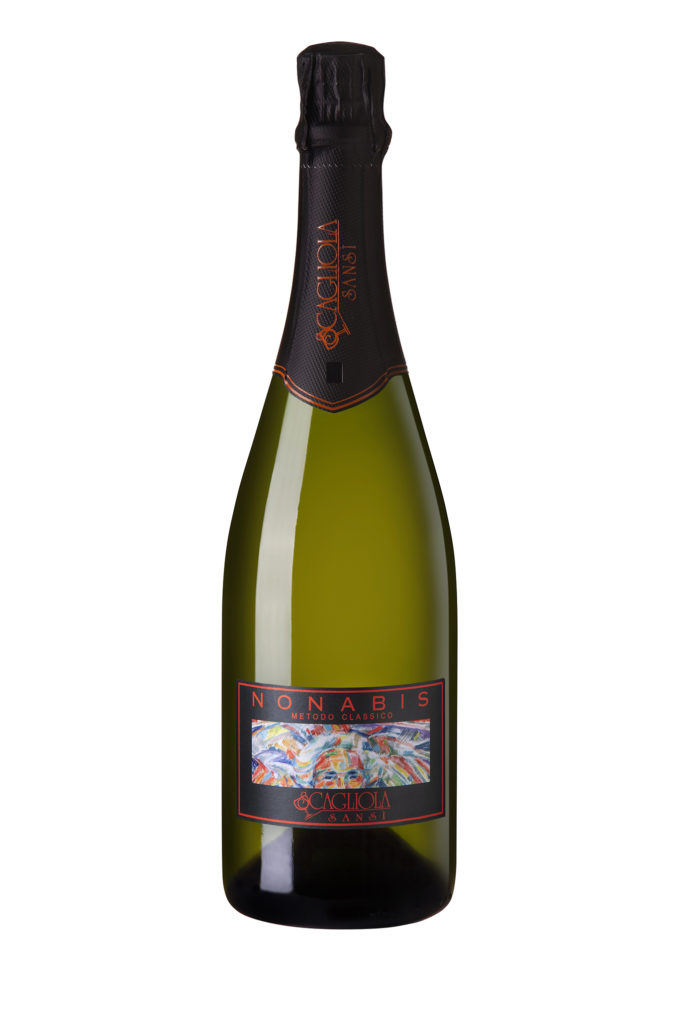 MEDOTO CLASSICO
NONABIS
GRAPE VARIETY: Grey Pinot, Pinot Noir, Chardonnay.
HARVEST: End of August/ beginning of September, traditional harvest with selection of grapes.

NUMBER OF BOTTLES PRODUCED: 8.000
WINEMAKING: The grapes are crushed and pressed immediately. First fermentation takes place in stainless steel tanks in traditional way, at controlled temperature. Second fermentation occurs in the bottle. The wine stays on yeasts for about a year.
ANALYTICAL INFO: Alcohol content: approx 13,00%Vol.

TASTING NOTES: Remarkable fragrance of fresh fruits, pineapple, white peach. In the mouth it is rich, persistent and slightly bitter, with a recall of citrus fruits.
SUGGESTION: Perfect for aperitifs, fish dishes, pasta, soups, white meats or as base for cocktail. It is advisable not to prolong the ageing over three years. Keep it in a dark place at a temperature of about 8-10°C and serve in a glass flute at a temperature of about 4-6°C
CURIOSITY: Tribute to the great grand-mother Palmina who, thanks to her will and perseverance, managed to face the difficulties during a not rosy historical period. Sparkling and decisive but with a good soft aftertaste… this wine is just like her!