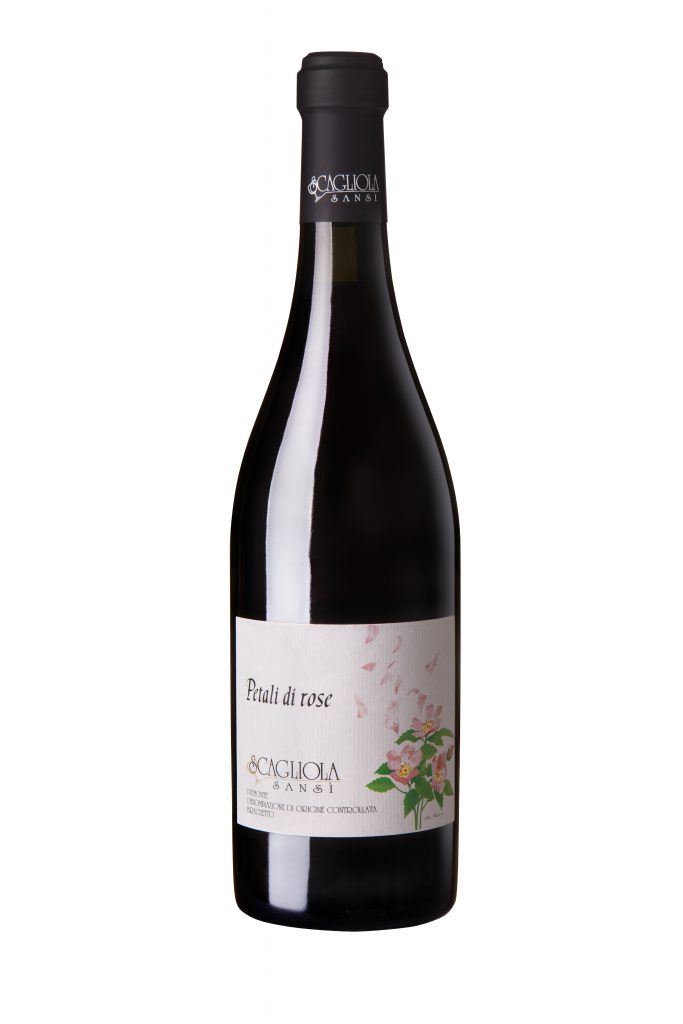 PIEMONTE BRACHETTO doc
PETALI DI ROSE
GRAPE VARIETY: Brachetto
HARVEST: Beginning/Mid September, traditional harvest.
NUMBER OF BOTTLES PRODUCED: 4.000
WINEMAKING: Skin maceration takes place cold for approx. 6 days into stainless steel tanks. The must is then kept cold inside tanks at controlled temperature. Malo-lactic does not take place.
AGEING: Wine bottled while young.
ANALYTICAL INFO: Alcohol content: approx 6,00%Vol;
TASTING NOTES: Deep pink color tending to pale ruby red; fruity bouquet, fresh with declared and inviting scent of roses. The sweet vein does not take away the freshness and the pleasantness.
SUGGESTION: Wine to drink even at mid-day with pastries, sweet, mild cheeses and fruit. It should not be underestimated in combination with slightly spicy, oriental meals. Keep it in a dark place at 10-12°C and serve in cup or dessert glass at a temperature of about 4-6°C.
CURIOSITY: Brachetto is an aromatic wine that, in our area, aquires a special scent and particular taste of wilde roses and wild strawberries. From these features we took inspiration for the name and for our label.