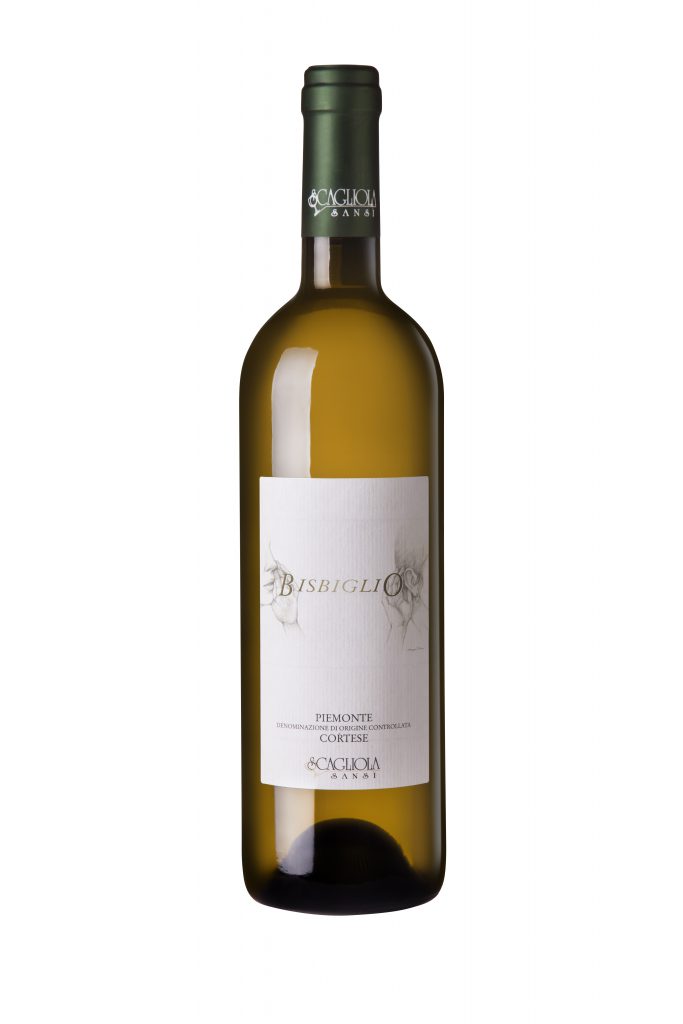 PIEMONTE CORTESE doc
BISBIGLIO
GRAPE VARIETY: Cortese
HARVEST: Beginning of September, traditional harvest with selection of grapes.
NUMBER OF BOTTLES PRODUCED: approx 8.000.
WINEMAKING: The maceration takes place at low temperatures for about 24 hours. Soft pressing and cold static clarification. Malo-lactic does not take place.
AGEING: in stainless steel tanks; wine bottled while young.
ANALYTICAL INFO: Alcohol content: approx 13,50%Vol.

TASTING NOTES: White straw color with greenish highlights. Vinous fragrance, slightly green and fine. In-mouth it is slightly lively, dry, with remarkable freshness and drinkability.
SUGGESTION: Perfect with light hors d'oeuvres and meals based on fish, pasta and risotto with tomato sauces. It is advisable not to prolong the ageing over 2 years. Keep it in a dark place at a temperature of approx 8/10°C and serve in a closed glass cup at a temperature of about 4/6°C.
CURIOSITY: The label shows a person who whispers something to another's ear. This simple gesture can conceal a hidden truth, a gossip, a simple word and it can trigger the curiosity of those who cannot listen. This image well represents our Cortese wine: simple, fresh but also intriguing and with a vivacity that creates curiosity while drinking.